---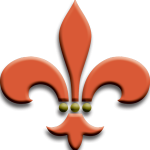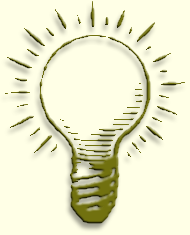 According to the American Association of State Counseling Boards, internet
counseling, also known as, e-counseling or cyber-counseling, is the
application of counseling principles via the internet, video or e-mail
communication. The AASCB warns that the research on the effectiveness
of internet counseling is extremely limited and consumers should proceed
with caution – if it seems too good to be true, it most like is! As
a psychotherapist who employs internet counseling in her practice, it
is necessary to admit that certain types of emotional problems may not
be appropriate for internet counseling. In general, face-to-face counseling
is the preferred method to deliver counseling services.
The AACSB urges consumers to seek the following information, in
print, of any internet counseling arrangement:
The counselor's background, license, and certifications, specialties,
and availability during emergencies
An overall confidentiality statement and explanation on how parental
permission for minors are addressed, including inscription and security
methods
A privacy statement about transmission of clinical data & HIPPA
compliance
How records are stored and who will have access to your records
(including staff and supervisors)
Whether verbatim session records or other types of notes are maintained
Precise terms of payment and expectations within counseling
A method in which to complain about counseling mishaps
Can internet counseling be a useful part of my therapy?
The following are suggestions to help facilitate the internet counseling
process:
Counseling is a two way process that depends on active participation
by the client.
Meet with the counselor face-to-face periodically.
Be aware of the limits of internet counseling
Be honest about your identity (age, gender), location (state), and
the nature of your problem or concern
Be aware of your financial responsibility for services
Don't be afraid to ask questions at any time during the counseling
process, especially before beginning counseling
Know how to access the counselor by telephone, and provide phone
numbers where you can be reached. Include information about how the
counselor should identify him/herself when calling
The client needs to feel confident that his/her internet account
and email is secure on his end – not to share access or passwords
Gail-Elaine Tinker has been exploring the use of internet counseling
for 10 years and is highly aware of the convenience and promise of confidentiality
it brings to the practice of psychology. Despite the pitfalls, she supports
the careful use of phone and internet use, especially for those clients
who experience physical difficulty to movement and travel and those
in 'unconventional' professions which hinder office visits. On occasion,
Gail-Elaine has made home visit arrangements with clients.
One of the many strengths of using Gail-Elaine Tinker, M.S. is her
positive, energy in focusing on the solutions, rather than harping upon
the problems. Doing so involves a creative approach and personalized
treatment. There are a variety of ways we can develop this; you are
welcome to visit my beautiful office, conveniently located in Bethlehem,
PA. We can also utilize the phone and internet for session and support.
As my client, you will be encouraged to develop new life skills, such
as journaling, bibliotherapy, transformative art, education, and group
support. Your privacy and confidentiality will always be respected.