---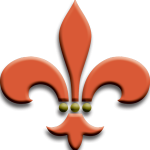 Health advocacy is direct service to the individual or family as well as activities promoting health, mental health, and access to health care in communities. Advocates support the rights of the patient in the health care arena, help build capacity to improve community health, and sometimes enhance health policy initiatives. Patient advocates work with clients, families, health care providers, institutions, and insurance managers to mediate conflict, facilitate positive change, educate, and empower their clients.
Many people turn to the idea of using a health advocate when they are in desperation with family conflict, difficult decisions, hospital bills, insurance companies, school districts, recovery from psychiatric diagnosis, refusals for treatment, misunderstanding in diagnosis, suffering long term disease or chronic pain, and/or are experiencing end-of-life situation.
Please understand there are many types of health advocates; some who work with the financial end, ones who interface with the doctors directly, ones with resources like nursing homes, home care, and funeral homes, and advocate/therapists who provide general family and patient support. This last kind of Health Advocate is affectionately known in the business as "hand-holders"  and they are a rare breed – I'm this kind. Should you need the crackerjack services of a financial assistant, hospital bill checker, or social worker; I will do my utmost to refer you. Gail-Elaine Tinker, M.S is a psychotherapist and provides general Health Advocacy for patients and families. These services are often personalized per case, but can include:
Offers written contracts for service with hourly price, which serves your rights to excellence in service.
Offers written client expectations, for clarity in communication
Is not affiliated with any health provider, organization, pharmaceutical, or lobby – private fee-for-service.
Offers reasonable fees, while not insurance reimbursable, are worth the extra service and professionalism provided.
Offers flexible schedules – day/night/weekends
Offers flexible locations – Bethlehem Office, Internet/Phone, or House call
Offers "aftercare"  Life coaching
Offers client/therapist Confidentiality and Ethics
Will attend appointments with you
Can mediate conflicts with family or professional
Empowerment for handing business matters
Individual and Family Therapy
Offers healing Rituals
Specializes in Art & Narrative therapy
Promotes Journaling as 'healthy' mental exercise
Offers Meditation and Relaxation tools
Experienced Grief counselor
Experienced in student IEP matters
Experienced in Chronic Pain, Disease
Experienced in PTSD and Addiction
Facilitates Focusing and Somatic Healing
Gail-Elaine Tinker, M.S. offers Health Advocacy Services on an hourly basis – like life coaching, it is viewed as a time limited, empowering process to assist the client in identifying the 'stuck points,' then moving toward a goal – as opposed to traditional therapy, which might take more time to explore issues behind those 'stuck points' and exploring a multitude of goals. An initial evaluation will be necessary to determine if the Health Advocacy model is the most effective for what is bothering you.
Gail-Elaine Tinker also offers workshops and public talks to interested organizations. For instance, Gail-Elaine has spoken regarding Chronic Pain at a retirement facility and at a regional conference for Disabled Workers.
Please contact Gail-Elaine Tinker, MS, RM, CH, NCC, LPC directly through this website or at 610-216-4319 (confidential voicemail).